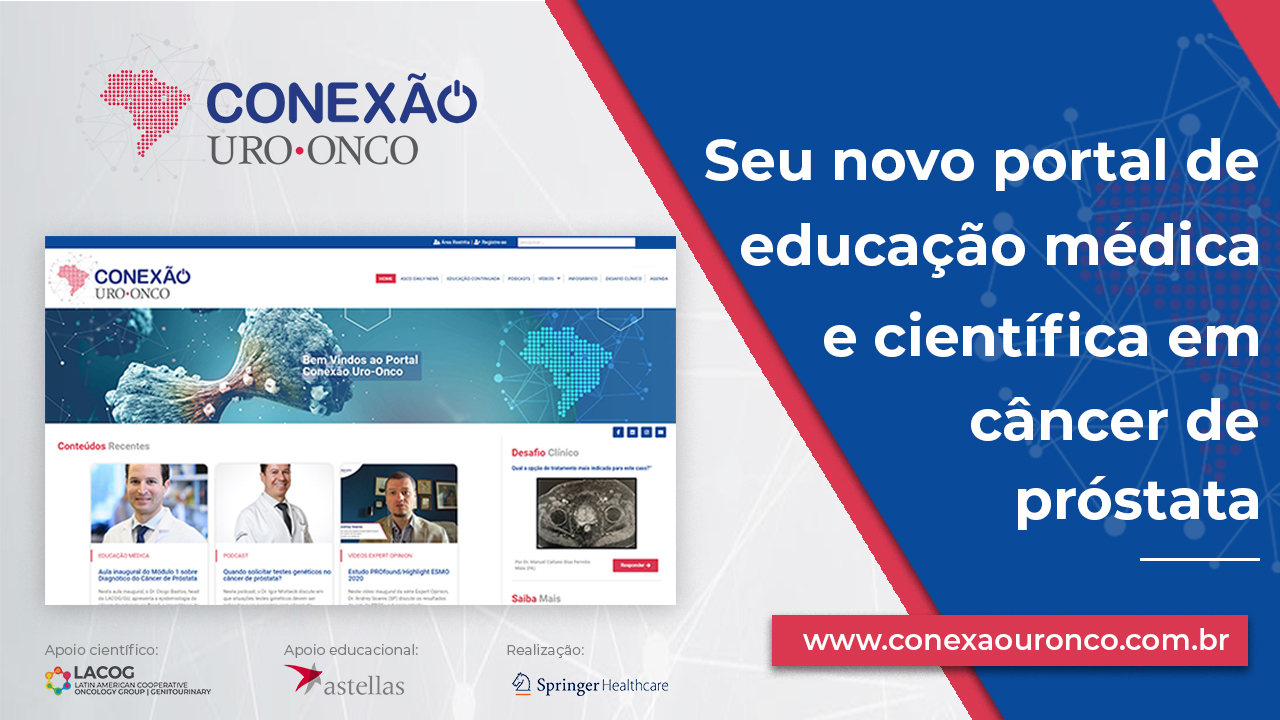 Conexão Uro-Onco- Your new resource center for medical and scientific education in prostate cancer
TheConexão Uro-Onco is a scientific resource center dedicated to Brazilian oncologists who aims to be up-to-date with scientific progress, discussions which enhance the knowledge and support their clinical decision-making on prostate cancer.  
With scientific support and endorsement by LACOG-GU and educational support from Astellas Farma, in addition to the prestigious participation of renowned experts from all regionsof the country,the contents are specially designed for this initiative and present engaging formats to provide dynamism, standing out as a practical resource also referenced in the busy daily routine – for free access anywhere, anytime and fromany device. 
Among the different contents you will find ASCO Daily News, pocket medical education classes to update essential topics in Clinical Practice, Expert Opinion, Podcasts, Clinical Challenges, world-renowned expert commentaries from Medicine Matters Oncology, besides other engaging formats.
Visit www.conexaouroonco.com.br and follow us on social media to get the latest contents.  
Instagram: @conexaouroonco
Linkedin: Conexão Uro-Onco