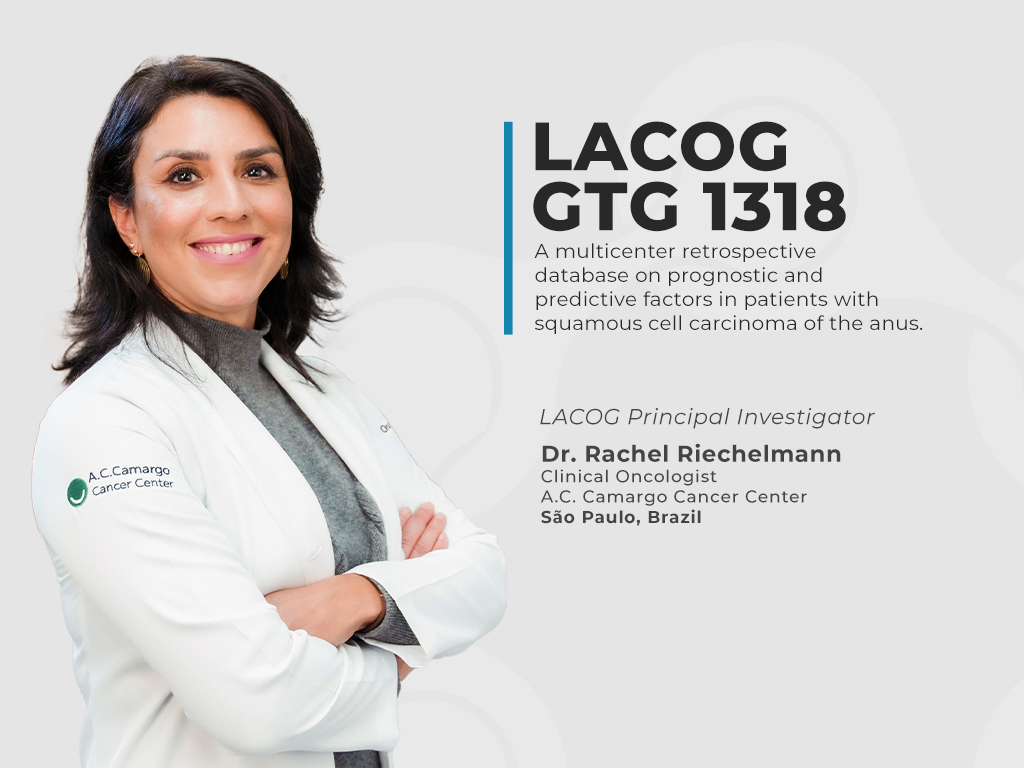 LACOG supports studies on rare gastrointestinal tumors
Currently, the LACOG Gastrointestinal Cancer Group has two ongoing studies. The objective of these studies is to create databases of prognostic and predictive factors of patients with neuroendocrine tumors (LACOG 0119) and of patients with anal cancer (LACOG / GTG 1318 – CCA). Both studies are being conducted in partnership with the Gastrointestinal Tumors (GTG) Brazilian group.
According to Dr. Rachel Riechelmann, head of Clinical Oncology at the A.C.Camargo Cancer Center, president of the LACOG Gastrointestinal Cancer Group and principal investigator of LACOG 0119 and LACOG / GTG 1318 – CCA studies , these studies will help us to create an epidemiological database of two rare diseases. "Currently, there is no Brazilian or Latin American epidemiological data of neuroendocrine tumors and anal cancer. We have no information on what the most common histologic tumor subtype is, its prognosis, overall and progression-free survival rates in our region. Studies like these provide data regarding the characteristics of patient populations which help to define research strategies that are focused on these specific subgroups."
Studies as the ones mentioned above would not be practicable without a partnership with LACOG which, according to Dr. Riechelmann, is the only collaborative research group in Latin America. "In fact, it is an organization that provides great opportunity to produce high-quality studies. We have many patients and trained investigators who can provide valuable data that may help us answer important questions in Oncology. LACOG is a platform that unites investigators, facilitates, supports and helps us conduct this type of research, which is crucial for our region" said Dr. Riechelmann.
The collaboration between research sites and investigators is what improves the quality of data produced and encourages further research. "In addition to these two ongoing studies, we want to continue to encourage further research in the gastrointestinal field. Our partnership with LACOG helps us to do that." said Dr. Riechelmann.