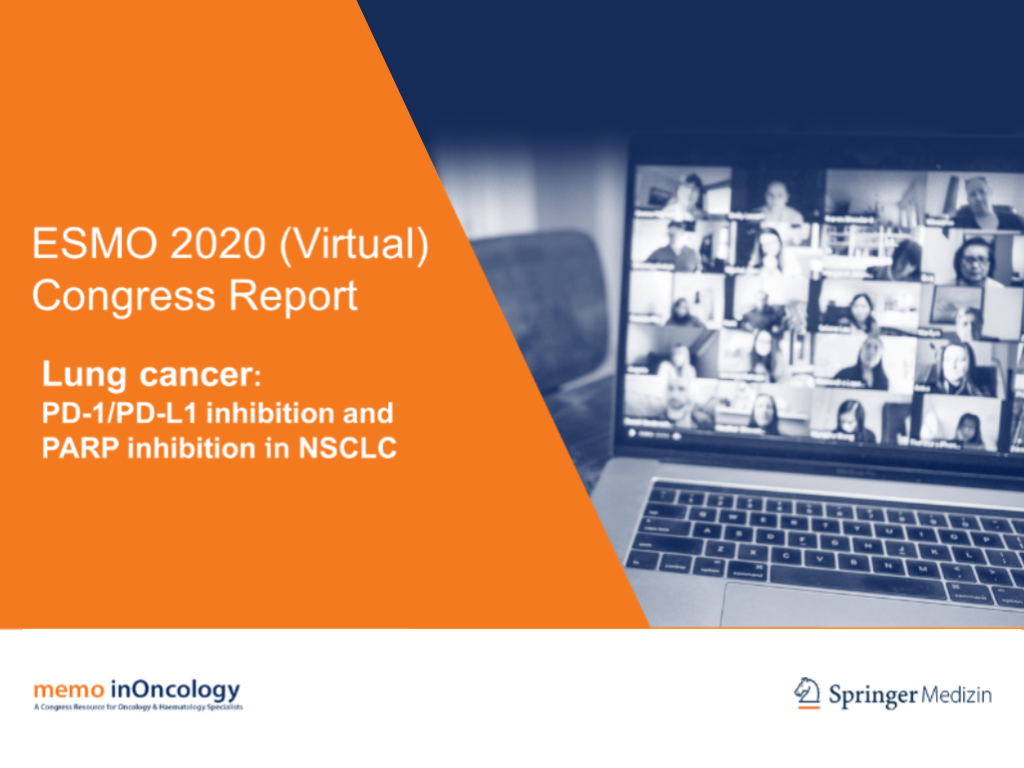 Memo inOncology SPECIAL ISSUE congress report ESMO 2020 is now available!
This report highlights immune checkpoint inhibition with respect to chemotherapy-free regimens and new PD-1 inhibitors. Moreover, different types of therapy for early-stage lung cancer and determinants of treatment success in small-cell lung cancer are covered. Furthermore, innovative and established approaches for patients with uncommon mutations as well as EGFR-targeted options, possibly changing the treatment landscape, are addressed. Last but not least, this special issue includes expert interviews regarding the interactions between radiotherapy and the immune system and the implementation of immunotherapy-based standards for malignant mesothelioma.
Additionally, on the memo website you will find expert video interviews with Paul Baas, Tony Mok, Maarten Lambrecht and Byoung Chul Cho on different conference highlights.
The memo inOncology Special Issue report is produced by Springer, as a supplement of memo (the Magazine of European Medical Oncology) and sponsored by Boehringer Ingelheim and BeiGene with an unrestricted educational grant. For more information on the memo inOncology Special Issue series, and for free access to all previous editions, visit the memo-inOncology website.