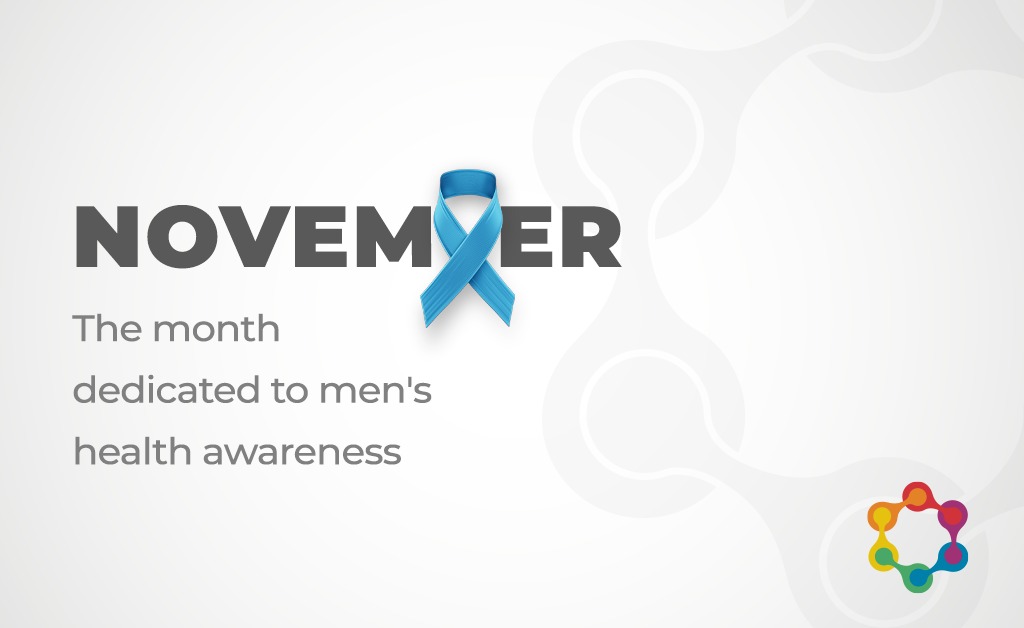 November: the month dedicated to men's health awareness
November is the month dedicated to raising awareness of men's health issues, in particular prostate cancer, which is the most common cancer type in men in Latin America and the third cause of death. Despite the significant advances in prostate cancer treatment in the last years, there are still patients that suffers from advanced disease.
According to Dr. Andrey Soares, a clinical oncologist at Israelita Albert Einstein Hospital and the Paulista Oncology Center, and Scientific Director of the LACOG Genitourinary Group, screening for this type of cancer (PSA and digital rectal exams) is simple and inexpensive, and makes a big difference in early diagnosis. "It is important to emphasize that diagnosis means we can assess an individual's risk of dying from the disease. In many cases, when cancer is considered to be low risk, the patient doesn't need any treatment, just monitoring. If diagnosed early, the chance of a cure is approximately 90%."
But, as Dr. Soares explains, a significant number of patients, specially from public health system, in Latin America are being diagnosed advanced stage disease. "This is probably because it is hard to reach these people with awareness campaigns and screening programs therefore in some cases the health systems are inefficient, making it more expensive to treat later stage disease and decreasing the changes of cure".
Considering the importance of cancer research specially for our patients in Latin America, LACOG has been developing studies in prostate cancer, through the Genitourinary Cancer Group. "The most important work the team has done was to look at patients with advanced, high-risk or metastatic prostate cancer (LACOG 0415 – APA in prostate cancer), where we evaluated different treatments that caused fewer side effects and gave patients a better quality of life."
Another study he mentions is an observational study of metastatic prostate cancer patients from public and private Hospitals who were no longer responding to hormone blocking therapy (LACOG 1818 – Brazilian Prostate Cancer Registry). "We know patients from public health system doesn't have access to the same treatment offered in private health insurance, so we hope to get enough data to evaluate whether there is a different in patients outcome. In case there is a worse outcome in public health system, that would help us to work with health authorities and patients organizations to reevaluate the treatment available through the Unified Health System (SUS)", comments Dr. Soares.
The group is also participating in an important study in collaboration with the European Organization for Research and Treatment of Cancer (EORTC) to test the combination of two drugs (enzalutamide and Ra223) for the treatment of metastatic patients (LACOG 0519 – PEACE 3). "This study is important because patients participating in this trial will have access to highly effective treatments and, if the results are positive, it can chance clinical practice."
Dr. Soares also mentions another collaborative trial to monitor patients with advanced cancer for three years (LACOG 0217 – IRONMAN). This work is being carried out by a number of centers across the world, involving more than 5,000 patients.
Finally, there is an innovative study that's beginning soon, an idea from investigators from LACOG Genitourinary Group, to examine a combination of treatment using an old drug (testosterone) and a new drug (darolutamide) in metastatic prostate cancer patients to demonstrate whether they are effective maintaining patients quality of life (LACOG 0620 – ExBAT).
But men's health is not just about preventing prostate cancer. Dr. Soares warns that we should not forget about penile (common in the north and northeast region of Brazil) and testicular tumors (more common in young people between 20 and 30) too. LACOG has two important studies ongoing in these cancer types, one evaluating immunotherapy to treat penile cancer (LACOG 0218 – HERCULES) and the other is a real world data collection of patients with diagnosis of testicular cancer in Brazil, which first results will be presented in a international conference next year.