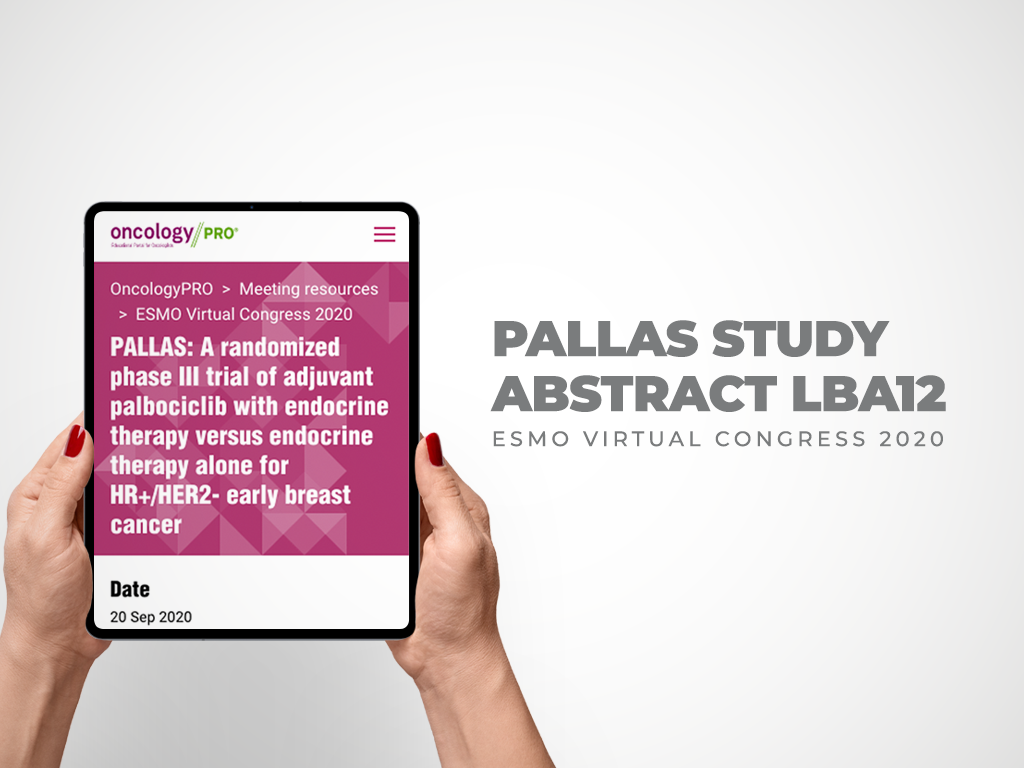 PALLAS study was presented at ESMO Virtual Congress 2020
The results of the PALLAS study, which evaluated the addition of Palbociclib to adjuvant endocrine therapy in breast cancer, were presented at the ESMOVirtual Congress 2020 on September 20, 2020.
The PALLAS study was conducted by the Austrian Breast and Colorectal Cancer Study Group (ABCSG), Austria and the ALLIANCE Foundation Trials group – United States. LACOG participated in the study as part of a collaborative group working in Latin America along with Mexican research centers that made a significant contribution to the study.