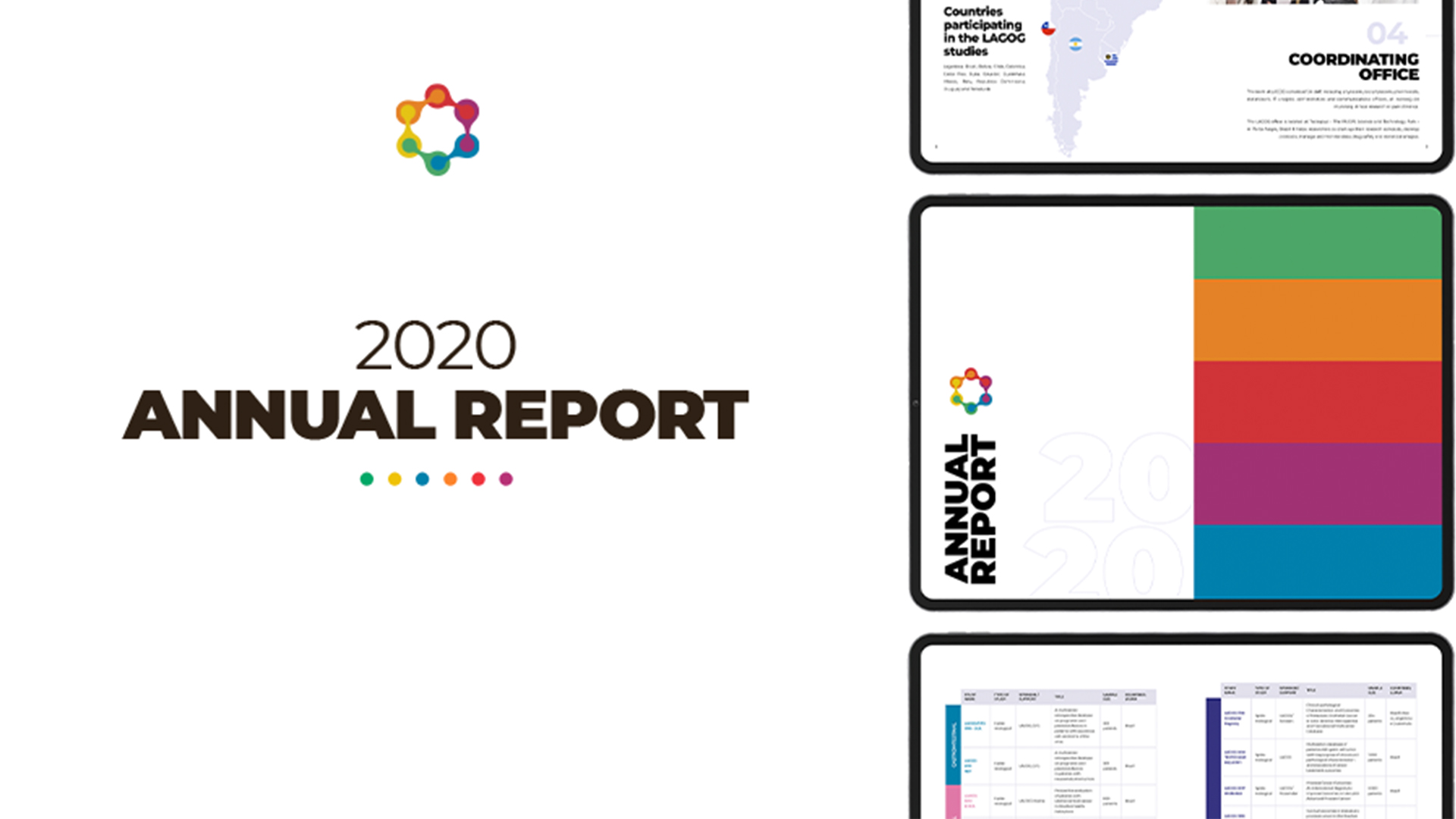 Annual Report 2020
2020: A year of challenges and learnings
The pandemic has had an undeniable impact on our daily lives, not just on LACOG's operational activities, but also on the research sites that contribute to the studies. But despite all the difficulties, we managed to adapt over the year and 2020 has been a positive one for us. We know how important the studies we carry out are for patients, and even during the pandemic, research sites have done an extraordinary job to continue treating patients safely.
We would like to thank our staff, members, partners, research centers, patients and donors for the support they have given to the LACOG mission, which is to improve cancer research and cancer patient care in Latin America.
We invite you to download LACOG's Annual Report and discover our achievements of the last year, as well as find out more about our trajectory which seeks to have an impact on Latin American lives through cancer research.