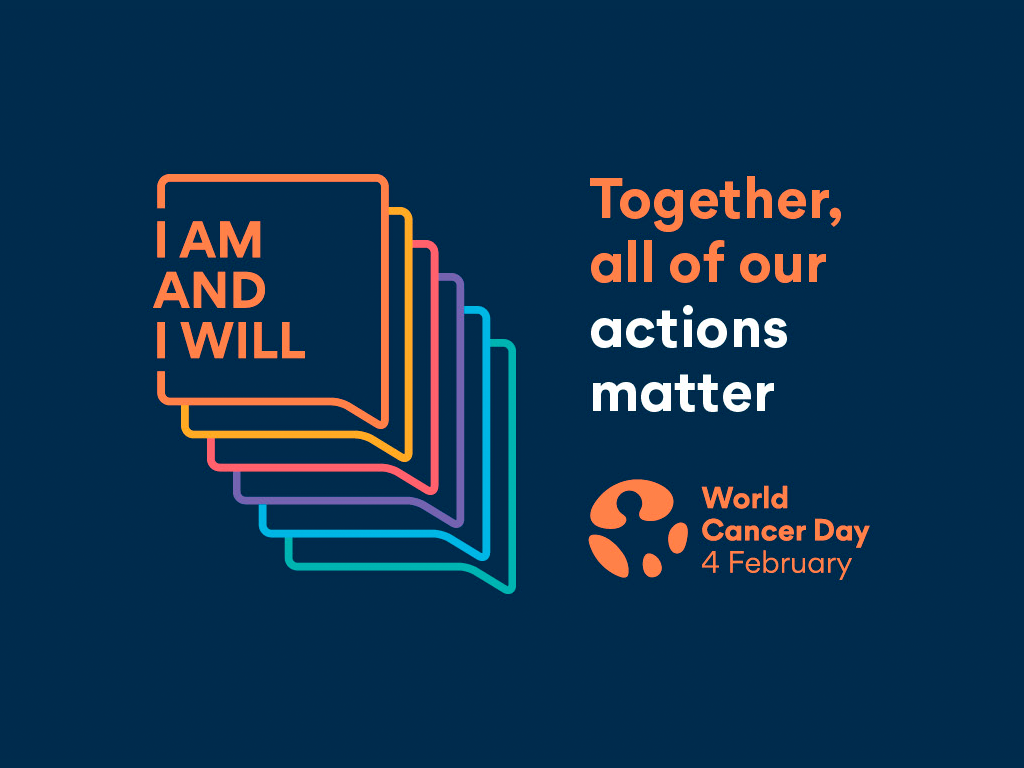 Adaptations and innovations in cancer care through COVID-19 and beyond
World Cancer Day
World Cancer Day takes place every year on 4th February and is the uniting global initiative under which the world comes together to raise the profile of cancer in a positive and inspiring way. Spearheaded by the Union for International Cancer Control (UICC), the day aims to save millions of preventable deaths each year by raising awareness and improving education about the disease while calling for action from governments and individuals across the world.
World Cancer Day 2021 is led by the theme "I Am and I Will", an empowering call for personal commitment that represents the power of our actions taken now to reduce the growing impact of cancer.
Adaptations and innovations in cancer care through COVID-19 and beyond
On World Cancer Day, LACOG shines a light on the heroic responses to the pandemic by the local cancer community struggling to maintain progress in cancer care.
Marking World Cancer Day on 4th February, LACOG give voice and says thank you to the nurses, doctors, researchers, volunteers, advocates and other caregivers in oncology from around the country, as well as government agencies, who have worked these past 12 months through the COVID-19 pandemic.
Led by the Union for International Cancer Control (UICC), the 2021 World Cancer Day theme "I Am and I Will" encapsulates their extraordinary spirit and the strength of the cancer community. Their stories captured throughout the past year are being showcased on the occasion of World Cancer Day in testimonies and articles on a dedicated page of the official website. These stories highlight that while the pandemic is threatening the progress being made in the fight against cancer, it has also created the opportunity to address systemic weaknesses in many national health systems.
The results of a survey conducted by UICC with over 100 of its member organisations in 55 countries, including civil society, hospitals, research centres and patient support groups, revealed that their income and organisational activities are under significant pressure, with almost three-quarters reporting reductions in income of anywhere from 25% to 100% in 2020 and similar projections for 2021.
Testimonies from UICC members further confirm the difficulties for cancer organisations in maintaining their life-saving services. They illustrate how organisations and healthcare workers are rallying across the globe to support patients, resume screenings and diagnostics, maintain awareness on the need for prevention and provide a safe environment for treatment.
Considerable challenges remain in the fight against cancer. The widespread impact of the pandemic will make it harder for countries to achieve certain sustainable development goals, in particular health targets and universal health coverage.
World Cancer Day 2021 is dedicated to the courage and achievements of people living with cancer and their families, as well as the nurses, doctors, researchers, volunteers and other caregivers and advocates who care for them and work on their behalf – and calls for everyone in helping to save lives from this disease.
ACCESS THE DEDICATED WEBPAGE "Adaptations and innovations in cancer care through COVID-19 and beyond"