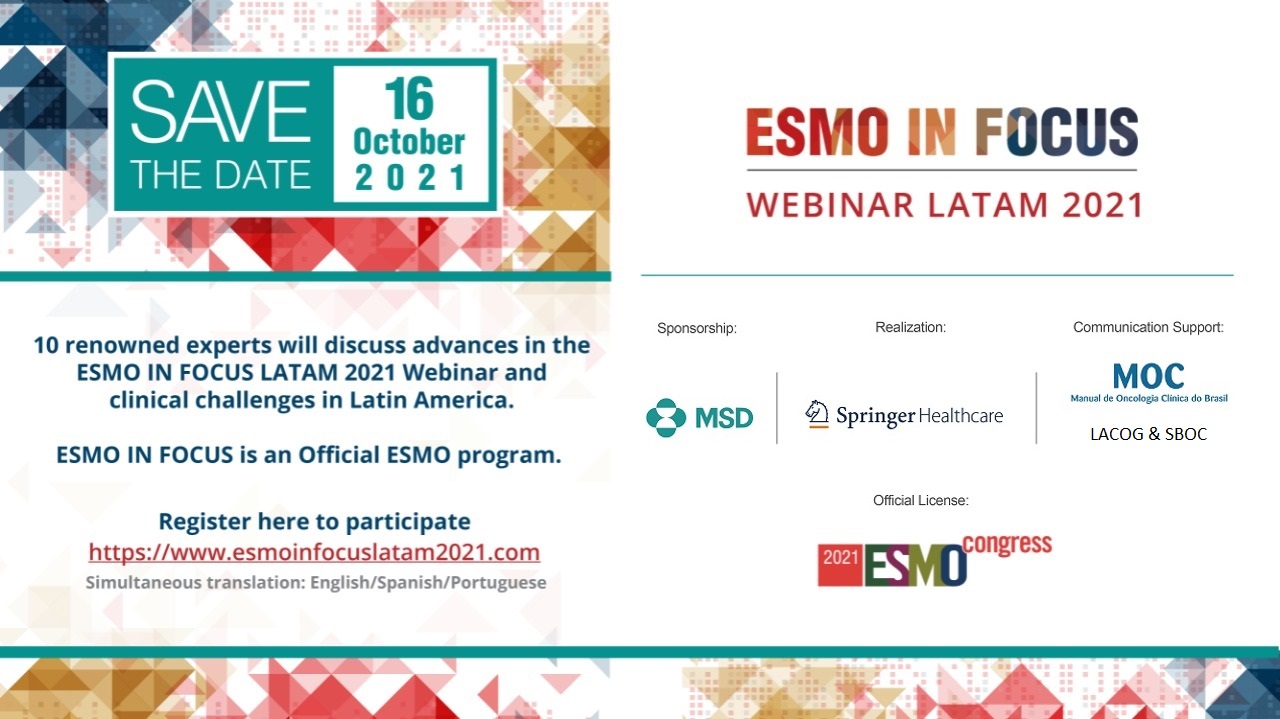 ESMO IN FOCUS – WEBINAR LATAM 2021
Live Webinar, Saturday October 16th
10 renowned experts will discuss advances in the ESMO IN FOCUS LATAM 2021 Webinar and clinical challenges in Latin America.
ESMO IN FOCUS is an Official ESMO program.
The program will offer selected topics, including original presentations from the ESMO CONGRESS 2021. Renowned international speakers will select the most significant studies and comment on the main results with clinical impact. Relevant regional speakers will complement the presentation, demonstrating changes in clinical practice with updates to the treatment algorithm.
Each section will feature a rich clinical discussion moderated by the program Chair and Co-Chair, complemented by questions from the participating audience.
Register here to participate: https://www.esmoinfocuslatam2021.com
Simultaneous translation: English/Spanish/Portuguese
ESMO in Focus – Webinar LATAM 2021 is an officially licensed program of the European Society for Medical Oncology (ESMO), licensed exclusively by Springer Health do Brasil Ltda., sponsored by MSD in Latin America.
© Copyright 2021 European Society for Medical Oncology. All rights reserved. This programme is made available in Latin America solely for educational and informational purposes and personal use only. Unauthorized reproduction is prohibited.