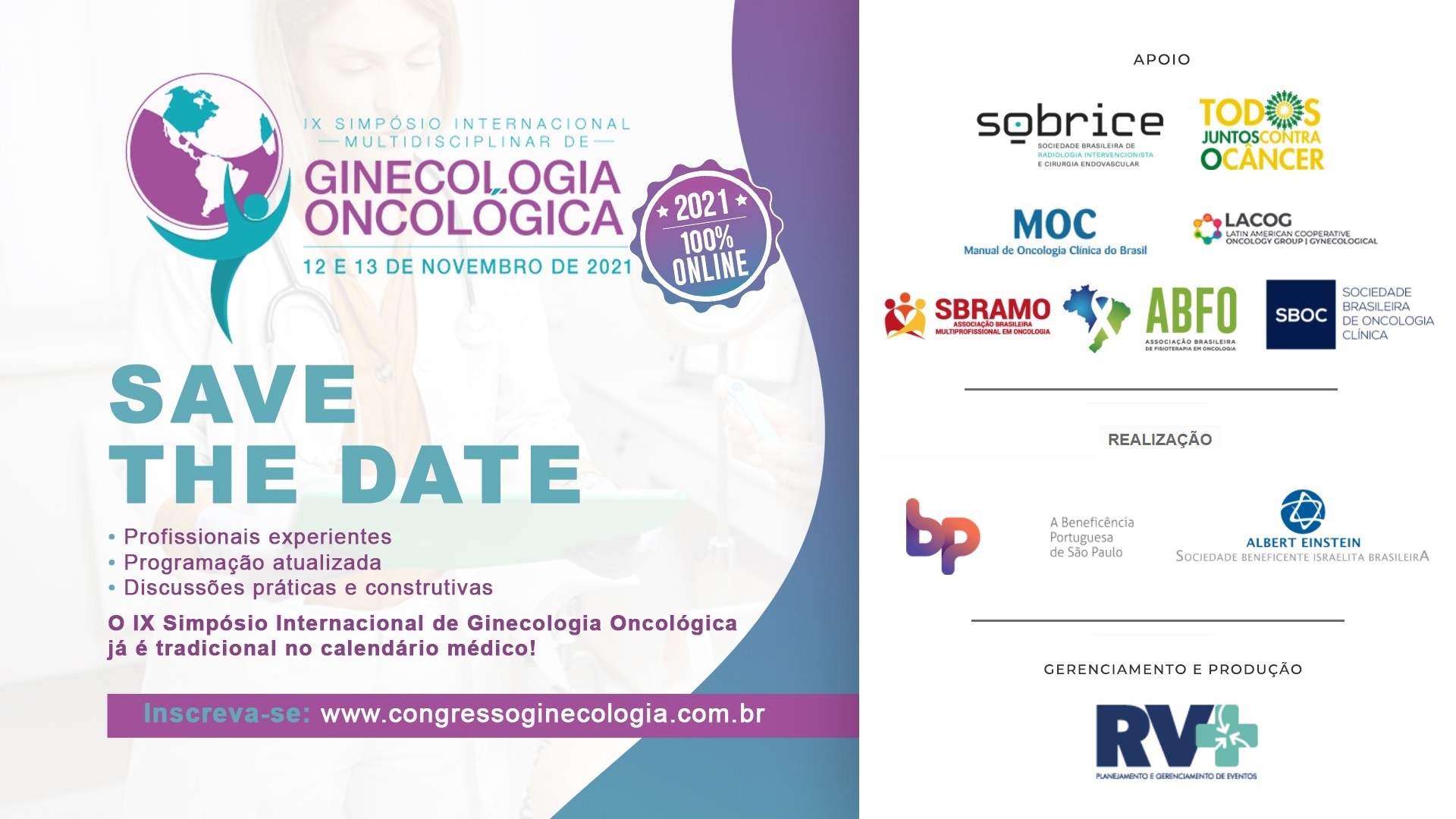 IX International Congress of Oncological Gynecology
The International Congress of Oncological Gynecology is an event that is already part of the calendar of doctors and healthcare professionals. The congress is always carefully prepared to update and encourage constructive discussions for daily practice.
The scientific program is designed to bring experienced professionals and authorities in gynecology oncology who can contribute with highly relevant and current topics.
In this 9th edition, the highlights of the scientific program are: Endometrium Carcinoma, Uterus and Vulva Cancer, Pathology, Genetics and Ovarian Masses, Early Ovary Cancer and Advanced Ovary Cancer, as well as Discussion of Clinical Cases.
Subscribe now: https://www.congressoginecologia.com.br/evento/gineco2021/home