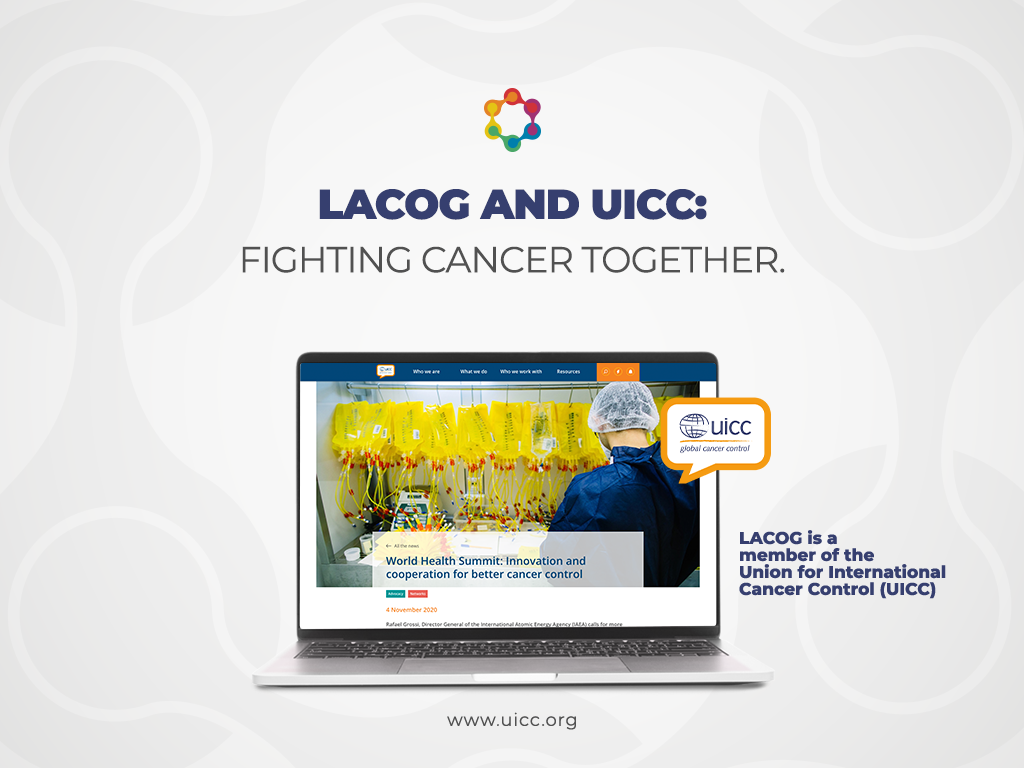 LACOG and UICC: working together to improve cancer outcomes
LACOG's objective is to improve cancer outcomes, focusing on the needs of Latin America. In order to achieve this goal, LACOG works in partnership with the Union for International Cancer Control (UICC) which is an institution with members from over 1,100 organizations in 170 countries. The UICC represents the world's leading cancer societies, ministries of health and patient groups and includes government policy makers, researchers and specialists in cancer prevention.
UICC was founded in 1933. The organization is an international cooperation network that aims to find ways to reduce the incidence of cancer in the world, as well as promote equity and ensure that controlling the disease is a priority for the global health.
Over the years, the UICC has encouraged the development of cancer institutions, the sharing and exchange of knowledge, skills and technology, and the training of professionals who are engaged in preventing and controlling cancer.
The organization contributes to scientific discussions, professional training programs and meetings aimed at producing cancer policies. Additionally, UICC promotes Virtual Exchanges which provide members the opportunity to 'meet', exchange knowledge, and share solutions.
LACOG's partnership with UICC contributes to the establishment of strategic communication among their members, allowing them to join forces and work more effectively.