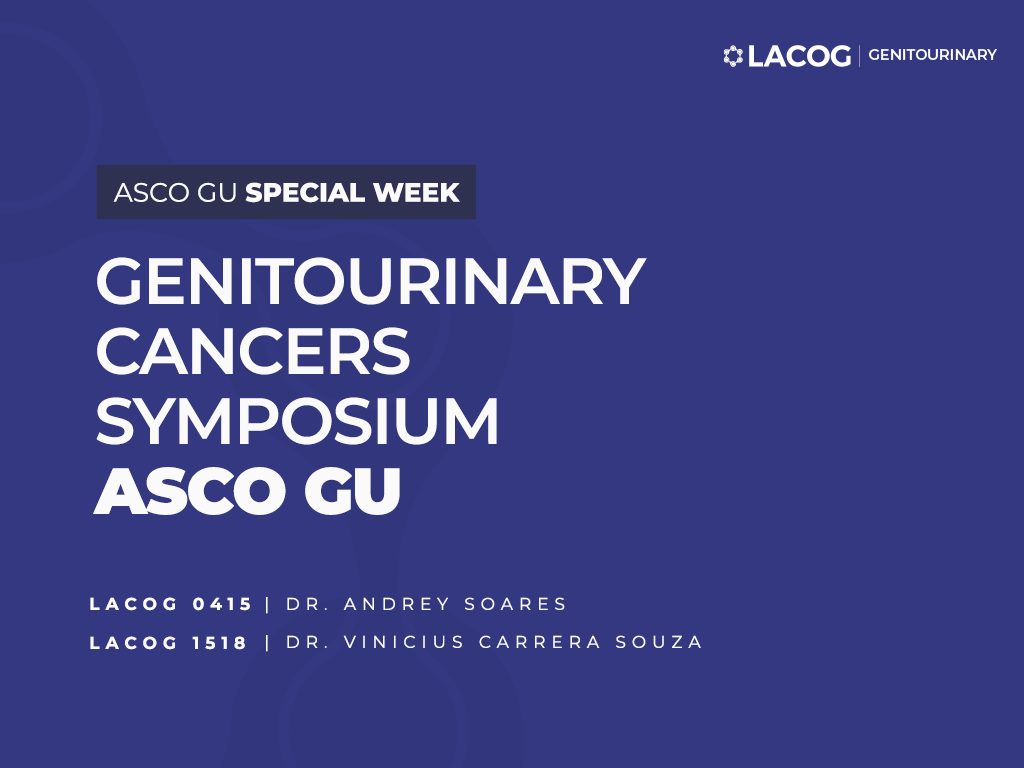 LACOG investigators presented two studies at the Genitourinary Cancers Symposium
The Genitourinary Cancers Symposium, an event organized by the ASCO focused on presenting and debating the latest research, diagnoses and treatment for genitourinary cancer, took place between February 11 and 13 in an online format. LACOG participated by presenting two studies: Bladder Cancer Registry (LACOG 1518) and the APA in Prostate Cancer (LACOG 0415).
The first study, presented by Dr. Vinícius Carrera Souza, an oncologists at Instituto D'Or – Bahia, as well as an investigator and executive director for LACOG Genitourinary Group, is centered around creating a multicentric Latin American database to analyze epidemiological, clinical and pathological data; treatment; results and biological information on patients diagnosed with recurrent/metastatic transitional cell carcinoma.
The second study, presented by Dr. Andrey Soares, a clinical oncologist at Hospital Israelita Albert Einstein and Centro Paulista de Oncologia and scientific director of LACOG Genitourinary Group, is being conducted with Brazilian patients and assessed several therapeutic options that present fewer adverse events and consequently gains in life quality for individuals under treatment for prostate cancer.
For more information and to enroll, visit: https://meetings.asco.org/gu/attend