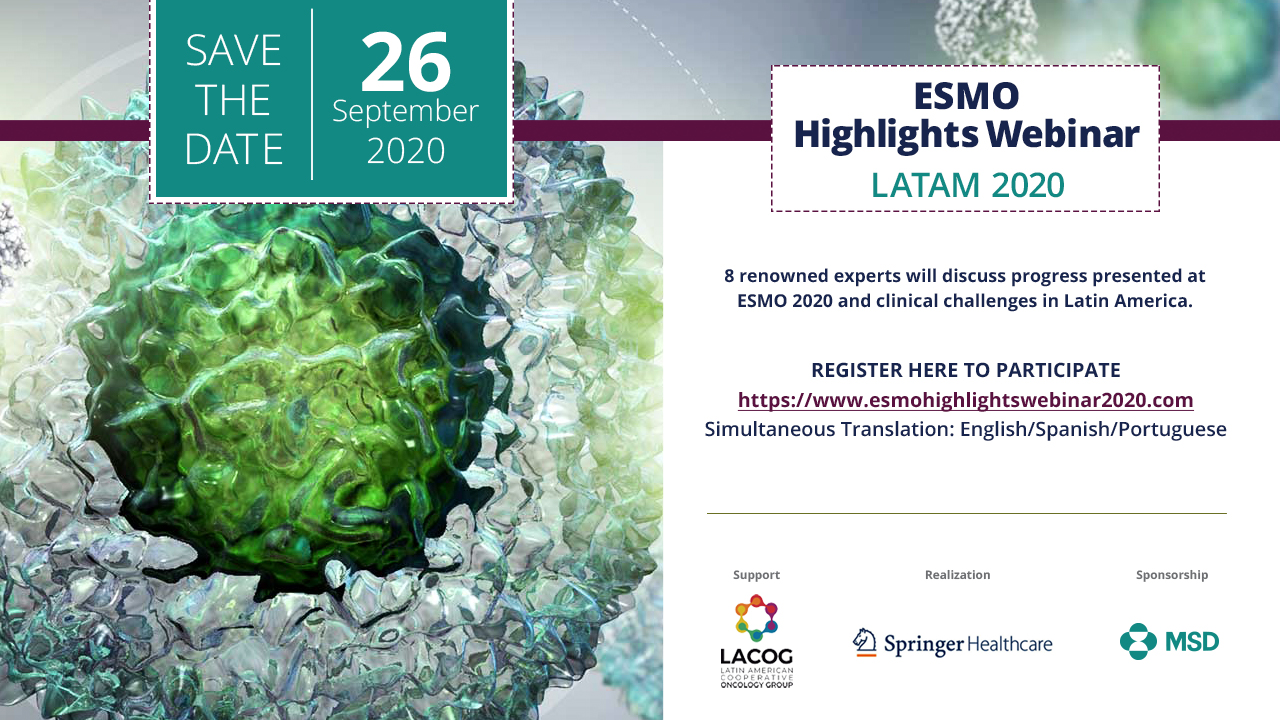 Save the date for ESMO Highlights Webinar LATAM 2020
Register for ESMO Highlights Webinar LATAM 2020 here: https://www.esmohighlightswebinar2020.com
An excellent opportunity for oncologists in Latin America to update their knowledge, a few days after the ESMO2020 Virtual Congress, based on updated scientific evidence.
A Scientific Committee with 8 international experts will meet virtually on 9/26/2020 to discuss the progress presented at the ESMO 2020 Virtual Congress, with selections in Genitourinary, Gastrointestinal, Lung, Melanoma, Head and Neck and Breast Cancer, with the objective of disseminating scientific and clinical advances and their impact on the daily clinical practices in Latin America.
The event will take place in a virtual environment, under the leadership of Dr. Antonio C. Buzaid and Dr. Carlos H. Barrios, with simultaneous translation in Portuguese and Spanish.